"Excellent" would be my word of choice to describe the striper fishing on Lake Texoma this past week. We are still catching early limits of nice sized 17-19 inch box fish plus our over 20 inch stripers. Most all of the fish have now finished the spawn, although we are still seeing a few with eggs. Some of the larger stripers we have caught have been on the skinny side and a little beat up, which is normal for this time of year, coming off the spawn. (Fish Love Hurts). These fish will quickly fatten up in the weeks to follow. Other local guides that I have spoken to agree fishing doesn't get any better than it is right now.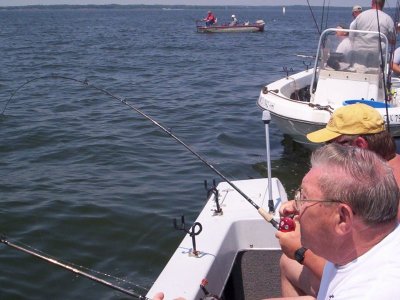 Fish are being caught in the deeper waters (river channel) in 55-70 feet of water, on live bait, from the Washita Point to the Roosevelt Bridge, Table Top and all the way to the Willis (Hwy 377) Bridge.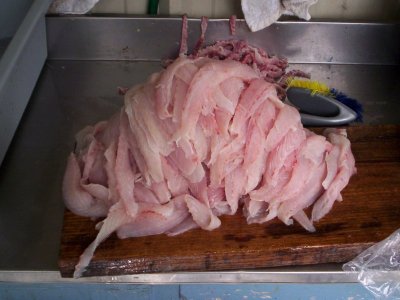 There are a lot more people on the lake right now. With that in mind here are a few reminders to ensure you a safe and fun day of and boating Lake Texoma.
* Always wear a Life Vest when you get in the water and keep them readily available on your boat.
* Be responsible if you drink. Designate a Driver who will not drink.
* Always swim with a friend and ask your friends and family to keep an eye out for each other.
* Drink lots of water to keep hydrated.
* Take a cell phone to be able to contact someone for help in case of emergencies.
* Know where you are on the water or shoreline.
* Follow Boating and Water Safety Rules.