Lake Texoma lake elevation is 614.15 and water temperature is a frigid 40 degrees. I haven't posted a fishing report for several weeks due to the weather. Winter fishing is my favorite time of year to fish but with the brutal temperatures the past 2 weeks I haven't put my boat in the water since January 31st. After looking at the forecast for the next 7-10 days its time to get back on the water.I'm hoping things have changed a little for the better.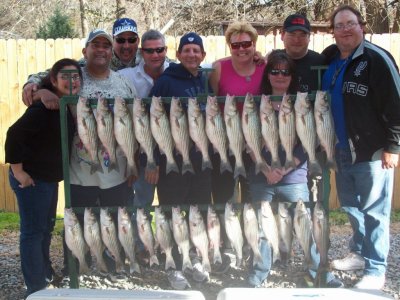 My last few trips I've had some hard days catching our stripers. Sandbass and catfish have been fair to good but the stripers for me anyway have had the lock jaw. I haven't had any problems locating fish its getting them to eat that has been tough for me. Bait (gizzard shad) has been pretty easy up to this point but with the artic weather we've had the past couple of weeks, I am a little concerned about our threadfin shad.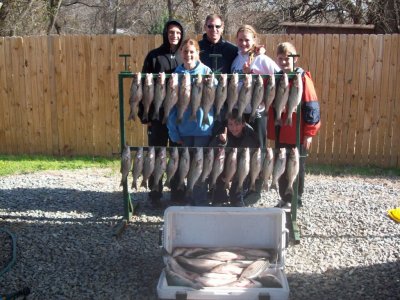 With trips going out this weekend and a little scouting next week I'll post a report and let you know what I find. I know its hard to believe but spring break is only 4 weeks away. If your looking for something to do with the kids plan ahead and make your reservation now so that you can get the date of fishing you'd like reserved.
Catch fish like a PRO
with
STRIPERMASTER
http://stripermaster.com/