Fishing has been very good, with lots of trips ending with lots of fish but stripers on the small size, with the big fish skinny. I have had lots of request for catfish juglines harvesting lots of big fish. Weather has been rainy & cool, but good.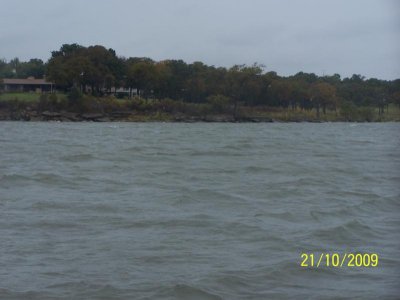 Last Sunday, we got a 46.9 lb. blue along with 21, 17, 12lbers., etc. Good thing Lionel and his crew helped me clean them or we would have been cleaning all night. They and other groups, Chilli and Son from OKC, are coming back for more next month….."J.D."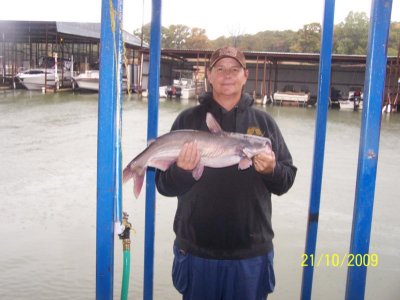 For more information visit JD's Cross Creek Striper Guide Service website.
~~~~~~~~~~~~~~~~~~~~~~~~~~~~~~~~~~~~~