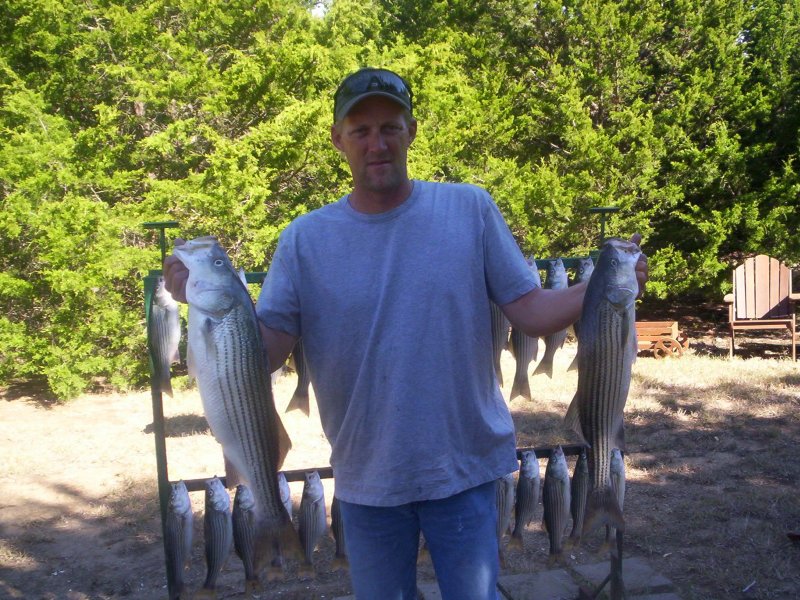 Fishing from Highport Marina on Lake Texoma, Full time Lake Texoma resident fisherman Doug Keeter keeps up on the conditions of Lake Texoma and the whereabouts of the fish.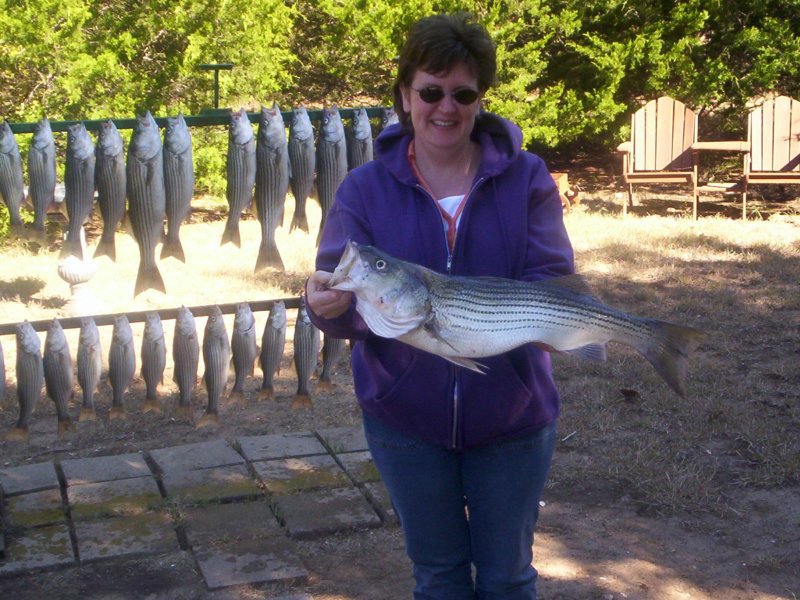 A guided striper fishing trip on Lake Texoma led by a professional, knowledgeable guide who lives on Lake Texoma and fishes the lake most every day ensures you your guide is up on where the fish are and makes the perfect gift idea for that special someone and makes a great incentive for employers looking for ways to reward your employees. With the Holidays upon us a striper fishing trip would be the perfect gift for the person who is hard to buy for.
Doug caters to each and every angler whether they are seasoned veterans or first time fishermen. He assures you will enjoy your time on Lake Texoma, being assured you will not rush you back to the marina as soon as your limit is caught. Doug is a also a great fishing instructor. No amount of experience is needed as we will have you hauling in big Lake Texoma stripers in no time at all.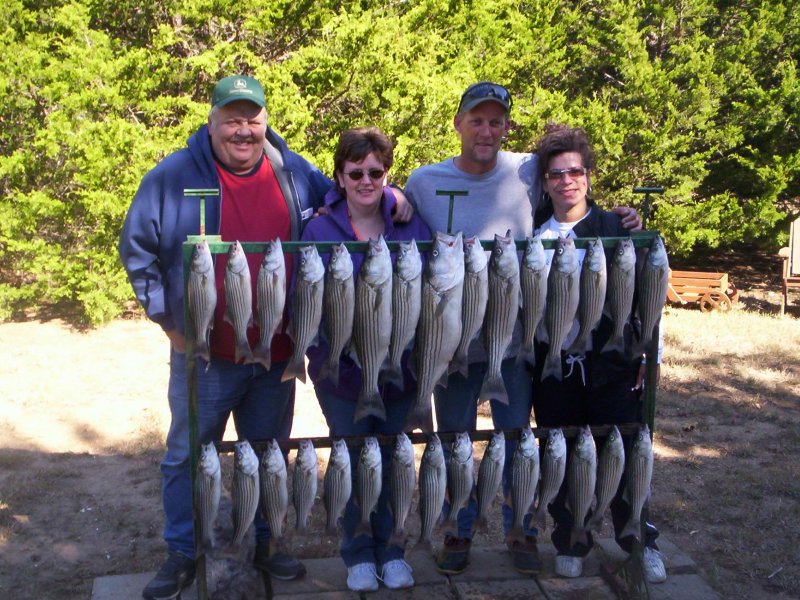 For more information and pictures visit
Doug Keeter's Lake Texoma Striper Fishing Guide Service, StriperMaster.com