The water temperature of Lake texoma is 64 degrees with an elevation of 619.50 ft. The past several weeks of striper fishing has been outstanding. I have mainly fished live bait the past couple of weeks with a few lure fishing trips. I would have to say at this time the live bait fishing is definately better. I have fished west of highport Marina and back to the north in 35-45 feet of water with great catches in both direction. We are starting to see the fish put on weight and are not catching near as many skinny fish and the smaller fish are chunks.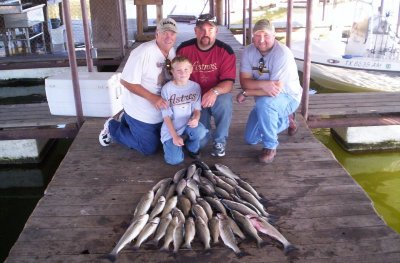 The Sea Gulls are her for the winter and you can easily find them working the schools if stripers just about wherever you go. As far as lure fishing goes, the 1 oz. Glo or chartreuse Sassy Shads have worked well fishing them along the banks and creeks west of the Highport Marina. I have also had good days fishing under the birds using 1 oz. Ghost Minnow slabs.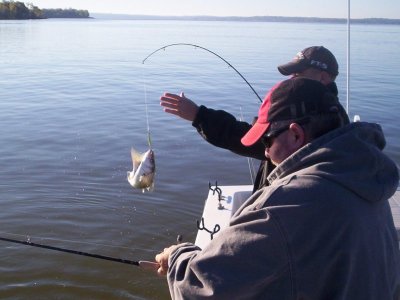 With the cooler weather moving in the stripers will continue to feed heavily until the Lake Texoma water temperature gets below 40 degress. With the beautiful fall colors and a lot less boating traffic, now is the time to get out your winter gear and try your luck. at some Trophy Lake Texoma striper fishing.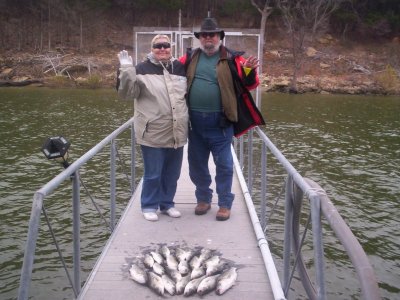 Catch fish like a PRO
with
STRIPERMASTER
~~~~~~~~~~~~~~~~~~~~~~~~~~~~~~