The water temperature of Lake Texoma is 49-54 degrees. The Lake Texoma elevation is 617.80 ft above sea level.
With the Texoma area temperatures the last couple of days being extremely cooler, the Lake Texoma striper fishing is now at its best. Large numbers of stripers are being caught daily. Live bait fishing has been solid in 30-60 ft of water while on anchor and even while drifting fishing thru the working seagulls. Gizzard shad are plentiful on the west end of the lake this time of year. Threadfin shad will also work but the gizzard shad are our winter bait of choice as they stay good and frisky thru out the day, while the threadfin shad tend to get pretty weak after a few hours in the bait tank.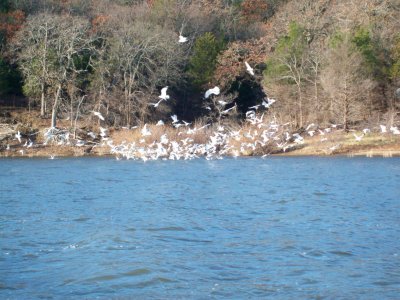 Lure fishing remains to be very good, with the larger fish caught coming off shallow points using Bucktail jigs. There are flocks of seagulls working the schooled up stripers all over the lake. When chasing the birds, I'm using 3/4 to 1 oz. sassy shads in the glow and chartreuese colors.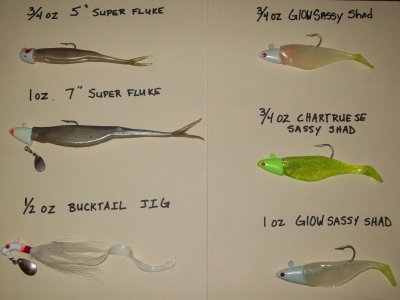 It's a great time of year to come out and fish for your Lake Texoma striper of a lifetime. This time of year there is a lot less boat traffic and on some days it's almost like you have the whole lake to yourself. Afternoon trips are still producing very well and generally a little warmer. Get ready for some Lake Texoma winter fishing. Give us a call, bundle up and let us take care of the rest.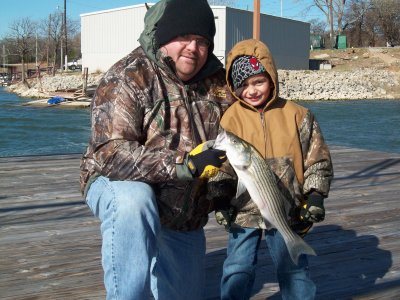 Catch fish like a PRO
with
STRIPERMASTER