Lake Texoma elevation is 614.64 and our water temperature is 81 degrees. We are starting to see more larger stripers this past two weeks as they start to make their deep water runs on the south end of the lake. The stripers are still in the 65-75 foot water and moving fast but we have seen fish in the 11-18 lb range occasionally with alot of 2-4 lb fish. Limits of these good stripers is still hit and miss and it has been an early bite.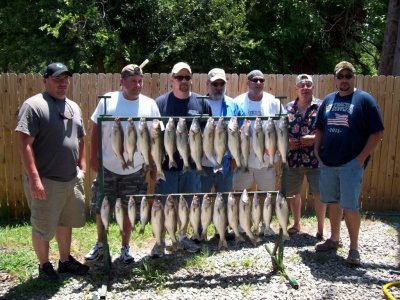 There are other places to find your fish, ledges and humps you just have to cover water and work at it. Bait is still easy in most marinas early or on the banks at first light. July is typically the start of our top-water and slab fishing and with the amount of bait in the lake we should start seeing some good schools on top anytime.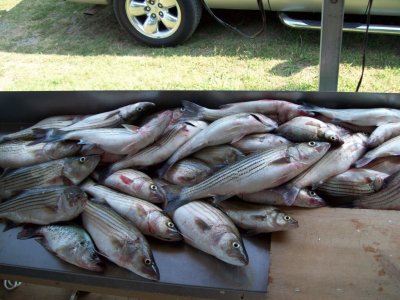 With all the traffic on Lake Texoma be sure to vest up, be aware of the traffic around you, enjoy the beauty of the lake and have a fun safe day fishing for some good sized Lake Texoma stripers.
Catch fish like a PRO
with
STRIPERMASTER